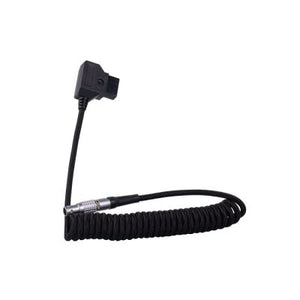 Blackhawk D-TAP to LEMO 2 Pin 0B Male Coiled Power Cable (12-24")
A coiled D-TAP to LEMO 2-pin male cable with 20" contracted & 40" extended lengths.
D-Tap to 2-Pin LEMO-Type
Power Device or Camera from D-Tap Source
LEMO 0B-Type Connector
The D-Tap to LEMO 0B-Type 2-Pin Male Power Cable is a cable for connecting a professional V-mount or Gold mount battery to a camera, wireless device, light, or other gear that can be powered with a 2-pin LEMO-type cable. The power cable has a D-Tap on one end and a 2-pin LEMO 0B-type connector on the other.